Justice System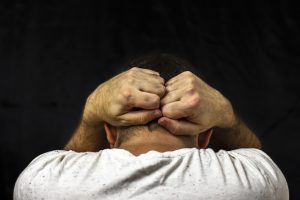 In 2012, one in 68 children across the United States of America
were diagnosed with autism.
In 2021, they will turn 21. 
Over the last 20 years as the autism epidemic grew,  many of our children were unable to access appropriate and medically necessary behavioral health treatments that would have likely better prepared them for adulthood. As a result, this age group – and those older than they are – may exhibit behaviors in public that do not align with laws and ordinances.
This places these individuals at risk for arrest,
as well as injury or death as a result of non-compliance.
We have added the word incarceration to our Open Your Eyes 2.0 campaign as well.
Even seemingly innocent behavior can be misunderstood by law enforcement and escalate quickly into tragic results. Erratic behavior or movements may not be interpreted correctly, especially when the individual is non-verbal, has lower expression ability or is slow to respond to questions and commands with which they are unfamiliar.  Resisting arrest or even assault on law enforcement officials, or others, may lead to compounded charges.
Judges, lawyers, law enforcement personnel and incarceration facilities need training on these issues so that societal issues can be effectively addressed with compassion and appropriate measures be taken with regard to imposed judgments. Communities can also improve outcomes by developing opportunities for increasing awareness on this topic and Unlocking Autism wants to teach you how to begin working on this dialogue in your area of the country.
Policy development and educational awareness are only part of the solutions.  Families need to incorporate this effort into their circle of care and every day home life so as our children transition to adulthood, if they are able to understand consequences of their behavior, they do.
Working together we can help our ASD individuals when they are out in the community.